Keto Tartar Sauce vs. Traditional Tartar (+DIY Keto Vegan Recipe)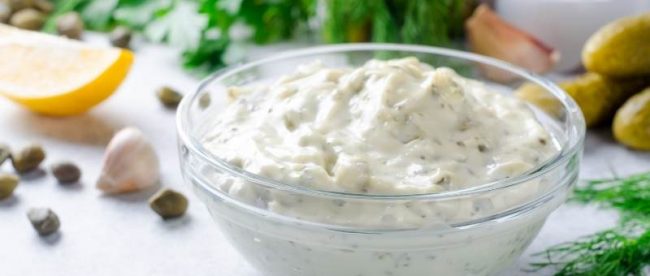 There was a time in my life when tartar sauce was so addictive. Maybe I was craving that fresh dill flavor together with the creamy mayonnaise for comfort. But that was before I went vegan. Now that I'm vegan and keto to boot, ingredients need to be triple-checked to see if they align with my dietary choices. 
I'm pretty conscious of the food I put into my body. Most of the processed foods out there have ingredients I can't even pronounce. That's why I think it's a good idea to try to make your food as much as you can. 
I've had to prepare keto tartar sauce on specific occasions to enjoy a dip with some snacks (think vegan chicken strips). However, there are some questions to be asked: Is tartar sauce keto? 
Do you have a particular question about keto tartar sauce? Then use the table of contents below to jump to the most relevant section. And you can always go back by clicking on the arrow in the right bottom corner of the page. Also, please note that some of the links in this article may be affiliate links. For more details, check the Disclosure section at the bottom of the page. 
How many calories in tartar sauce?
Tablespoons of tartar sauce contain 150 kcal. While there might be people who eat tartar sauce by the bucketful, I recommend moderation. 

How many carbs in tartar sauce?

Let's take a look at carbs in this classic tartar sauce. In a two-tablespoon serving of tartar sauce, there is about 1g of net carbs. Remember that the magic number for the keto diet is 20. There is a daily allowance of 20g of carbs for you to remain in ketosis.
If I'm honest, I won't be squeezing half a bottle of tartar sauce in one serving. It's going to be a dip for every bite maximum. I alternate dip – no dip when eating. 

Is tartar sauce keto?
In most cases, – yes. The main ingredient in tartar sauce is mayonnaise. Mayonnaise is typically made using oil, egg yolk, and an acid (vinegar or lemon juice).
Most people that are on a weight-watching program stay away from mayonnaise. However, the catchphrase of the keto diet is that fat is good. But only if you are making stuff from scratch and getting the best possible ingredients.
So if we are talking eggs, we are talking free-range organic ones. With this in mind, mayonnaise and similarly tartar sauce can be keto-friendly and safe to eat (not for plant-based ketonauts, though).

Traditional tartar sauce VS keto tartar sauce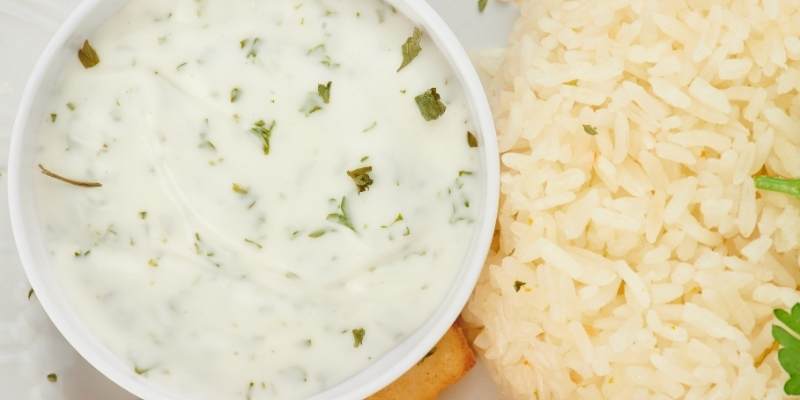 The base ingredient for tartar sauce is mayonnaise. Mayonnaise is keto because it fits in with keto's high fat, low sugar rule. 
Let's take a look at the ingredients in a typical tartar sauce: Mayonnaise, chopped pickles, sugar, onions, xanthan gum, capers, dill seeds, lemon, and preservatives. These ingredients are perfectly ok for keto. 
E.g., this classic tartar sauce definitely falls into the keto category. For a serving size of 2 tablespoons, the total fat is 16g. Total carbs are less than 1g, and sugars are also less than 1g. It won't kick you out of ketosis. And most tartar sauces will be keto too.  
Some store-bought tartar sauces might have sugar added, though. So it maybe makes sense to cook that keto tarter yourself. So you will make sure to replace sugar with another sweetener (hopefully something healthier than aspartame.) And if you are on a plant-based diet like me, you might want to check out the vegan keto tartar sauce recipe at the end of this post.

Keto tartar sauce vs remoulade
Tartar sauce and remoulade are two very similar sauces. However, one little ingredient makes a huge difference in the taste.
Remoulade is a sauce that originates from France. Mayonnaise is the base ingredient for remoulade. Remoulade is made by combining mayonnaise, mustard, drained capers, curry powder, and some of your favorite herbs. Remoulade has a yellow tone, while tartar sauce is usually white and garnished with fresh green herbs.  

Easy keto tartar sauce
It's hard to give up takeout or store-bought tartar sauce when you have a tasty treat that needs a dip. But making your own keto tartar is way easier than you might think. Not to mention healthier. 
This vegan and keto tartar sauce is perfect for vegans and non-vegans alike. Enjoy this creamy tartar sauce with your favorite snacks. The flavors from this homemade keto tartar sauce are sure to blow you away
Serving Size
1 tablespoon
Notes
Refrigerating allows all the flavors to come out and meld together. Keep refrigerated.
The recipe only has 1.1g of net carbs per serving.

Ingredients
½ cup of vegan mayonnaise
2 tbsp of chopped pickles
2 tsp of lemon juice
1 tsp of fresh or dried dill
½ tsp of monk fruit
Salt to taste
Instructions
1. Chop pickles into tiny pieces.
2. Combine all ingredients.
3. Refrigerate for 30 minutes to 3 hours.
Nutrition Facts
Vegan keto tartar sauce | Recipe card
Serves: 8
Amount Per Serving:

1 tablespoon

Calories

36

% Daily Value*
Total Fat

3.5g

4.6%
Saturated Fat

0g

0
Trans Fat

0mg

Cholesterol

0mg

0
Sodium

140mg

5.8%
Total Carbohydrate

1.2g

0.3%
Dietary Fiber

0.1g

0%
Sugars

0.1g

Protein

0.1g
Vitamin A

0mg

Vitamin C

0mg

Calcium

2mg

Iron

0mg
* Percent Daily Values are based on a 2,000 calorie diet. Your daily values may be higher or lower depending on your calorie needs.
Thanks for the graphics: Canva.com
Disclosure: At vegketodiet.com I only mention the products that I researched and considered worthy. But it's important to note that we are a participant of several affiliate programs, including but not limited to VigLink and Amazon Services LLC Associates Program. As an Amazon Associate, this website earns from qualifying purchases. Also please note that I am not a doctor. As such readers are strongly recommended to make decisions that might affect their health by doing their own research. At vegketodiet.com I only document and describe thoughts, researches and ideas that proved to be working for me.