Best Vegan Keto Cookbook: Good for Beginners, for Weight loss and More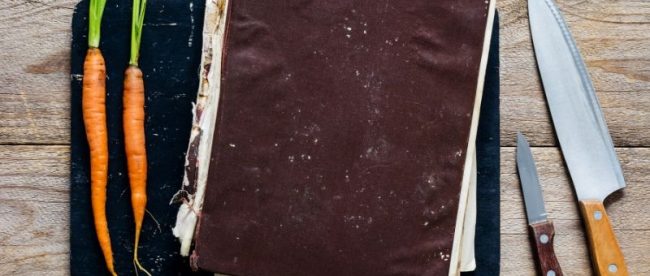 While there are literally thousands of vegan keto cookbooks on Amazon, sometimes those are not really vegan or keto. Some authors might just put the words "keto" and "vegan" in the title to attract more buyers. But many times, it turns out that those "writers" don't have any idea what keto is. And what are the basics (and no-nos) of a plant-based diet, too. 
With that being said, I am not claiming that this list of vegan keto books is perfect, but it's the best as far as my research goes. And I'll mention particular caveats about each book (if any) in the respective reviews. 
So without further ado, let's get right into the best keto cookbooks (suitable for my beloved fellow vegans). 
Do you have a particular goal in mind to find that best vegan keto cookbook? Then use the table of contents below to jump to the most relevant section. And you can always go back by clicking on the arrow in the right bottom corner of the page. Also, please note that some of the links in this article may be affiliate links. For more details, check the Disclosure section at the bottom of the page. 
Best vegan keto cookbook: my top choice
This book comes with a super easy to understand explanation of what keto vegan is all about. It's not very sciency but overall accurate and digestible. The theory section includes some details on the benefits of keto. And the list of "Eat This, Not That" for all the food categories. It also has two weeks of meal plans to start your vegan keto journey off right. 
Along with the theory, it includes 75 recipes in various categories. From sauces  (pesto, sour cream, nacho sauce, etc.) to soups, snacks, desserts, and fancy dinners ideas (e.g., Lavender ice cream, Rainbow kebabs, Cauliflower tacos, Vegan pho, the list goes on). The recipes include relatively few ingredients, easy-to-follow instructions, and full nutritional information. 
The authors – Nicole Derseweh and Whitney Lauritsen – are the real deal in the keto vegan arena (yas!). 
Derseweh has a culinary background from Le Cordon Bleu and is a recognizable vegan chef. 
And Lauritsen is quite an established content creator in the space and the founder of Eco-Vegan Gal.
You can check more reviews on this book here. Or get it for free with a trial membership of Kindle Unlimited (you can sign up here). 
Overall, I think it's the best value both in theory-wise and recipes-wise. Since the authors do know what they are writing about. And it shows. 

Best cookbook on plant-based keto theory 
This book is not all about recipes (it only includes 30 of those, but those are all spot-on). But rather about the theory of plant base keto diet. 
And let me tell you, as an absolute research nutcase, I truly appreciate the author's efforts. 
You will learn (or enhance your existing knowledge on the topic) a bunch of things: from inflammation on keto and combining keto vegan with intermittent fasting (my way of doing things by the way). To tricks about improving your cholesterol levels and reducing the blood pressure. 
And even though the total count of included recipes is low, those are all great, do not require a lot of work, and meal planning is a breeze for a newbie.
Overall it's a great step-by-step guide with everything you need for a healthy, plant-based diet.
You can check more reviews on this book here. Or get it for free with a trial membership of Kindle Unlimited (you can sign up here) or Audible (here).  

Vegan keto recipes with the greatest meal plans
Another great book will a bit of theory, meal prepping techniques, and a 4 weeks keto vegan plan and what to do before and after. 
The science in the theory part expressed clearly and precisely. 
The author has obviously gone to a lot of trouble to test her recipes. But to be fair, it's not strictly vegan – as some meals include dairy products, e.g., cheese. But you can always skip or substitute those ingredients with plant-based versions if you want. 
The recipes are all easy to make with mostly simple ingredients. 
If you are more of an advanced cook, you might find it a bit basic.
Still, if you weren't awarded with the Michelin star yet and like to keep things fast and simple, this book is what you need to get started with diet-adjusted cooking. Along with having an idea of what/when and why to eat on a vegan keto diet.
You can check more reviews on this book here. Or get it for free with a trial membership of Kindle Unlimited (you can sign up here).

Best vegan keto cookbook for weight-loss 
This book is fantastic for looking into a keto plant-based diet and combining it with intermittent fasting. As this would be the fastest way to get into ketosis to start feeding off that fat storage. And also, that's the most efficient way to stay in ketosis longer too. 
It also features a fair share of theory and practical tips to keep you going. From finding allergen substitutes and doing tests for ketosis to simple guides explaining ketogenic diet principles in detail and avoiding any pitfalls along the way. 
It also includes a smaller 2-weeks meal plan and a bunch of recipes. 
Yet again, not all of them are strictly vegan – as some recipes will include cheese as well. But you can always opt-in for substitutes. And there are still plenty of delicious recipes to choose from in this book. Mmmm avocado fries, cauliflower curry soup, low carb gingerbread, yum…
Fuel your ketosis with tasty low-carb recipes, complete with nutrition facts, allergy info, storage tips, and everything else you need. With this book, you won't have to worry about what to eat for several days in advance – meal prepping suggestions will solve that pain for you. 
So, all in all, it's like getting a personal dietician around the clock for a tiny fraction of the cost. 
Trust me, keto vegan with intermittent fasting WORKS super-efficient (and you can check my story for more details). 
You can check more reviews on this book here. Or get it for free with a trial membership of Kindle Unlimited (you can sign up here).

Best vegan keto cookbook for beginners 
Simple and easy to read an overview of a plant-based keto diet. It's a solid effort, in my opinion. With theory and load of recipes in all categories: dinners, snacks, desserts, breakfasts: you name it. 
Some of my favorites are tofu and spinach frittata, green avocado carbonara,  vegan meatloaf, and raspberry chocolate cups. 
From this book, you will learn about the most useful tips for meal prep, the benefits of meal prep, and easy mistakes to avoid. The recipes are pretty straightforward, and most of the ingredients are easily available.
If you are only considering getting yourself started with plant-based keto, this book may be one of the best options. 
You can check more reviews on this book here. Or get it for free with a trial membership of Kindle Unlimited (you can sign up here).

BONUS: for those who want to know it all about keto
There are a very few experts in the field of healthy nutrition. People who really take an effort to dig in into thousands of controversial science researches and distill it to something short, sweet, in-depth, and easy to understand.
While all the books above are good and full of great recipes, you might be striving to fully understand how keto works and hot it affects your body, without skipping important details like the most conventional healthcare media would do.
If that's the case I'd recommend having a look at Thomas DeLauer Adaptive Body Boost program. It's not about plant-based diet though, but we all know how it works when you eat leafy greens.
But for understanding keto – it's a must! The learning materials from Thomas cost as much as any of the books from this list, but you'd get away with so much knowledge that is backed by real science rather than hyped headlines picked up here and there.

You can check one of his free videos below on how keto works in general: it's long, but you'll get an idea of how profound this guy is.
And if you feel like learning more I'd suggest having a look at his program. You get 100X if not 1000X of what you pay, in my opinion. So if you feel like getting that much value – check more info about his program here.
Thanks for the graphics: Canva.com
Disclosure: At vegketodiet.com I only mention the products that I researched and considered worthy. But it's important to note that we are a participant of several affiliate programs, including but not limited to VigLink and Amazon Services LLC Associates Program. As an Amazon Associate, this website earns from qualifying purchases. Also please note that I am not a doctor. As such readers are strongly recommended to make decisions that might affect their health by doing their own research. At vegketodiet.com I only document and describe thoughts, researches and ideas that proved to be working for me.