Keto Grits: Best Cauliflower Low-Carb Recipe (+Dish History & Overview)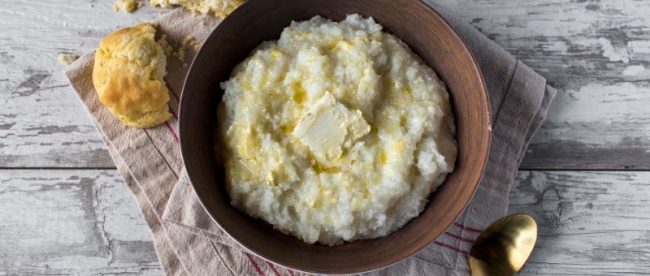 Grits are made of boiled cornmeal. It can be savory or sweet. And this dish has been quite a popular breakfast dish all across the US. So "Can you eat grits on keto?" and "What are the possible keto grits options" feel like fair questions. In this post, I'll try to figure those out and outline my findings for all the grits fans. 
Do you have a particular question about keto grits? Then use the table of contents below to jump to the most relevant section. And you can always go back by clicking on the arrow in the right bottom corner of the page. Also, please note that some of the links in this article may be affiliate links. For more details, check the Disclosure section at the bottom of the page. 
What are grits?
Grits is a kind of thick maize-based porridge born in Native American communities. And it's still very popular nowadays. Especially in the Southern United States (e.g., South Carolina and Georgia). 
They're made from dried, ground corn (Maize) cooked in various liquids. Some of the common grits ingredients include water, milk, or broth — until the mix becomes smooth and creamy as it cooks and not as sweet as sweet-corn.
Grits typically lack flavor on their own, which is why they are often cooked with butter, cheese, cream, or gravy and topped with shrimp, mushrooms, ham, or bacon. With cheese grits probably being one of the most popular. Or you can go with plain or a buttered version. 

Best way to eat grits
There are four varieties of grits—traditional stone-ground, quick-cooking, instant, and hominy. And there are plenty of other ways to cook grits in terms of flavor – sweet or savory. 
So, depending on personal preference, grits are eaten with a wide variety of foods, such as eggs and bacon, fried catfish, salmon croquettes, or country ham.

Are grits good for you? 
Grits is quite a nutritious dish. But it can be both good and bad. 
On average, there are around 180 calories in a cup of grits. And it contains a variety of vitamins, minerals, and antioxidants. What's most impressive about grits is that they're high in iron, which is essential for red blood cell production. They also include many B vitamins, such as folate and thiamine, as well as trace amounts of potassium, pantothenic acid, calcium, and vitamin E.  
Sounds good, right? But wait, there's more.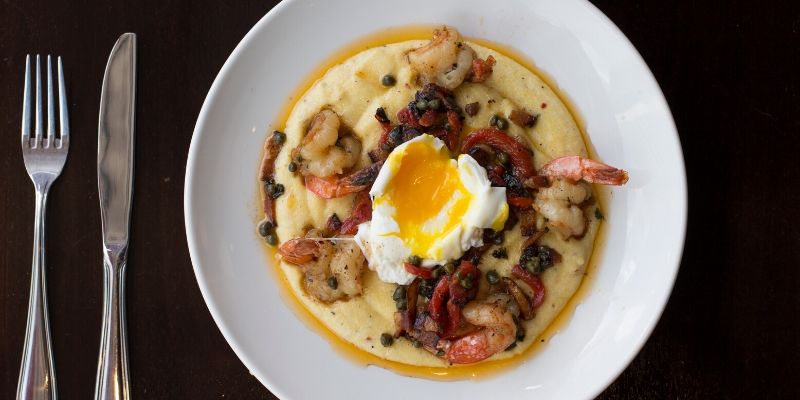 The most common varieties of grits we are dealing with nowadays are stone-ground grits (which are whole grain grits that retain the germ) and instant grits. The latter quick grits will cook up in about 5 to 10 minutes. The stone-ground version takes 45 minutes to cook, but they have more health benefits.
Instant grits are made by a process that removes the corn kernel pericarp (outer skin) and germ (embryo). And those components are the reason why cooked grits may be loaded with nutrients. 
So, instant varieties are not as healthy. 
Another downside of grits is that they're typically made with or served alongside high-calorie ingredients, such as milk, butter, cheese, syrups, etc. And eating calorie-rich foods too frequently can lead to weight gain and obesity-related health issues like heart disease over time.

How many carbs are in grits?
Now let's talk about the keto safety of grits. 
For example, this brand of medium grind non-GMO grits has 150 calories and 31g of carbs (2g of fiber) per serving. 
And this Instant grits variation by Quaker has 150 calories and 32g of carbs (including 2g of fiber) per serving. 
So while there's not much difference in carbs between instant and stone-ground grits, it's too hard on carbs still. And don't forget that instant variations are generally low on nutrients and sometimes include very poor ingredients – like processed corn, hydrogenated oils, artificial flavors, and colors. 

Are grits keto-friendly?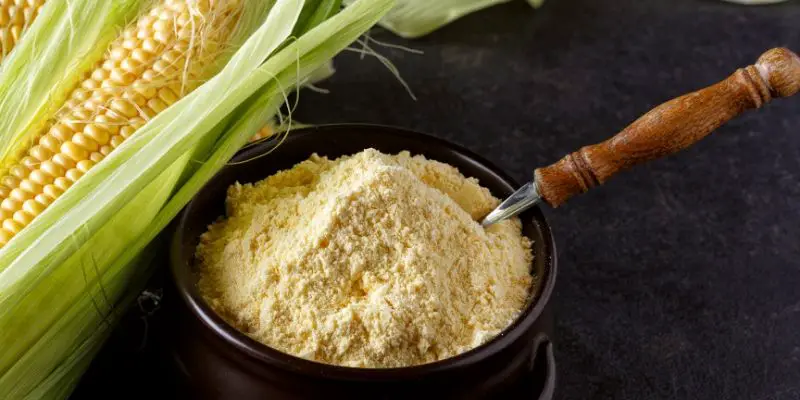 The most important thing about staying in keto has your insulin levels low. And insulin spikes whenever you have a meal – whether it's a low carb or not (that's why combining keto with Intermittent fasting and cutting off all those snacks works so well). 
We can define whether or not a certain food is keto-friendly by looking at its Glycemic or Insulin Index (GI and II). First will lead to glucose spike (which subsequently affects insulin), and the second will raise insulin (even in case glucose levels remain unchanged). 
As you might suspect, based on the carb content of grits, this food is high on GI. GI measures how much a particular food raises your blood sugar. And there were several studies investigating grits in this regard. And it was established that glycemic indices of meals made of whole maize flour and grits were high, at 94.06 and 109.64, respectively.
So your traditional grits are not good on keto. 

Grits substitute on a keto diet
The trick in making keto grits is to substitute all not very keto-friendly ingredients into ones that will pass the test. It can be low carb almond flour instead of cornmeal or riced cauliflower.
Imagine it mixed with unsweetened coconut full-fat milk or cream and those cheesy-tasting yeast. Thus you can achieve a similarly smooth and creamy texture and taste while lowering the net carbs count. 

Keto cauliflower grits recipe

Thanks for the graphics: Canva.com
Disclosure: At vegketodiet.com I only mention the products that I researched and considered worthy. But it's important to note that we are a participant of several affiliate programs, including but not limited to VigLink and Amazon Services LLC Associates Program. As an Amazon Associate, this website earns from qualifying purchases. Also please note that I am not a doctor. As such readers are strongly recommended to make decisions that might affect their health by doing their own research. At vegketodiet.com I only document and describe thoughts, researches and ideas that proved to be working for me.